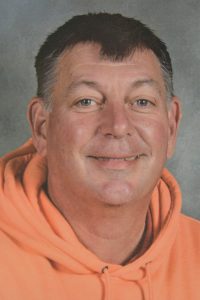 Tim has been with the Fairfield Parks and Rec programs for over 23 years now. He was a world class Tennis Professional in the 1980"s having reached a career high of # 9 Nationally in the 21 and Under Men's in 1980, and #575 on the Men's ATP Rankings in 1979.
He was in the US Open Qualifying in 1978, and possessed one of the fastest recorded serves in Men's Tennis at 148 miles per hour, timed by Tennis Magazine. In the early 1980's Tim was moving up in the rankings hoping to reach Number 1 in the world, but a severe bone spur injury to his feet forced him to retire.
In the late 1980's Tim became a School Teacher and is currently a 26 year veteran PE teacher working for the Norwalk CT Public schools at Brookside Elementary. He has been a Tennis instructor and led Tennis camps for the Fairfield Parks and Rec programs under Fairfield County Tennis  for many years. He has also worked with students from all over the world.
He worked 15 consecutive summers as a sports instructor on the Crow Indian reservation in Montana, and has worked with war orphan children in Bosnia Herzegovina as well as orphan children in Juarez, Mexico. To this day Tim enjoys working with children of all ages ready to share his tennis knowledge and sports background whenever possible. He has competed against such great players as John McEnroe, Ivan Lendl, and Jaime Yzaga.